Coaching Staff
Mark Taylor – Hobart College, ECAC West
Andy Boschetto - Salve Regina, Div III
BIOS
Norm Bazin

Head Coach - UMass Lowell, Hockey East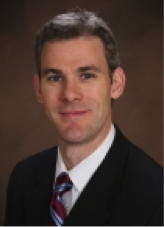 After orchestrating the largest turnaround by a first-year head coach in NCAA Division I hockey history and encoring with UMass Lowell's greatest season in its 29-year Division I history, Norm Bazin recently capped his second season at the helm of the River Hawks.
Bazin played at UMass Lowell from 1990-94 and served as an assistant coach from 1996-2000. He was named the sixth head coach in the ice hockey program's history on April 21, 2011.
He returned to the University following three successful seasons as head coach at Hamilton College, preceded by eight years as an assistant coach and recruiting coordinator at Colorado College.
In 2012-13, Bazin guided UMass Lowell (28-11-2 overall, 16-9-2 in Hockey East) to a magnificent season which included several firsts: the Hockey East regular season and tournament championships, the NCAA Tournament Northeast Region Championship as well as the program's first-ever appearance in the NCAA Frozen Four.
Along the way, Bazin was named the Hockey East Coach of the Year for the second straight year as well as the recipient of the Spencer Penrose Award for Division I Men's Coach of the Year.
In 2011-12, Bazin inherited a program which struggled to a 5-25-4 record (4-21-2 in Hockey East) and turned the college hockey world on its head. The River Hawks posted a 24-13-1 record, finished in a tie for second-place in Hockey East with a 17-9-1 clip and hosted the conference playoffs for the first time in a decade.
UMass Lowell then earned its first NCAA Tournament berth since 1996 and defeated second-seeded Miami University in the East Regional before falling to Union in the East Region final, narrowly missing the program's first-ever trip to the Frozen Four.
The margin of 19 more victories than in 2010-11 set an NCAA Division I record for largest turnaround by a first-year head coach. Bazin was named the Hockey East and New England Hockey Writers Coach of the Year and was named a finalist for the Spencer Penrose Award.
The future remains bright for the program: The River Hawks return all but four players from the 2012-13 team for the 2013-14 season.
Fast Success at Hamilton College, NCAA Prominence at Colorado College
Under Bazin's direction, Hamilton College improved from a 9-15-1 record in 2008-09 to a 15-9-2 clip in 2009-10 and a 14-7-4 record in 2010-11, in which the Continentals finished atop of the New England Small Conference Athletic Conference (NESCAC) regular season for the first time in school history.
For his efforts, Bazin was named the NESCAC Coach of the Year in his final two years and helped guide four players to NESCAC All-Conference honors, including 2010-11 Player of the Year and All-American Joe Houk. Additionally, he was named a finalist for the 2011 Edward Jeremiah Award for NCAA Division III Coach of the Year.
Hamilton's 15 victories in 2009-10 marked its highest win total since the 2003-04 season. Consistent with his belief that academic success breeds athletic achievement, Bazin helped guide 11 members of Hamilton's ice hockey team to the NESCAC Winter All-Academic Team honors in his three years.
Prior to becoming head coach at Hamilton, Bazin spent eight years at Colorado College as an assistant coach and recruiting coordinator and was instrumental in leading the Tigers to a 205-102-22 overall record (.623) and a 131-76-17 clip in WCHA play (.585).
During Bazin's tenure, Colorado College made six trips to the NCAA Tournament - four quarterfinal bids and a Midwest Region title/Frozen Four appearance in 2005 - and won the WCHA regular season title three times.
Among the players Bazin mentored include 19 WCHA all-stars, 13 All-Americans and two Hobey Baker Memorial Award recipients in Peter Sejna (2003) and Marty Sertich (2005). Additionally, 12 players during Bazin's time went on to play in the NHL.
Bazin was an assistant coach at UMass Lowell from 1996-2000 under Tim Whitehead and helped guide the River Hawks to Hockey East Tournament semifinal appearances in 1997 and 1998. He was integral in recruiting standouts such as All-American Ron Hainsey (currently in his second season with the Winnipeg Jets, fifth overall with Atlanta/Winnipeg) as well as Hockey East all-star Brad Rooney (`01); Yorick Treille ('02) and Laurent Meunier ('02), both members of the French Olympic squad at the 2002 Winter Games in Salt Lake City.
UMass Lowell's Unsung Hero
As a player, Bazin compiled 32 goals and 36 assists (68 points) in 134 career games. He peaked as a senior with 20 goals and 15 assists - including 17 goals in UMass Lowell's final 19 games - as the River Hawks posted a 25-10-5 record.
That year, he helped lead UMass Lowell to the Hockey East Tournament Championship game where it fell, 3-2, to Boston University. Along the way, Bazin scored all three goals in a 3-0 quarterfinal victory over Merrimack and also added a goal in a 4-3 triumph at Michigan State in the NCAA Tournament first round.
Team honors were plentiful for Bazin as he was named the recipient of the Most Improved Player, Unsung Hero and Gus Coutu (Most Spirited) awards - all voted upon by his teammates.
Bazin was also an exemplary student, earning Dean's List honors in each of his eight semesters as well as a place on the Hockey East Academic Honor Roll three times. In 1993, he received the Distinguished Public Service Award from the University for his work with the Special Olympics and SHARE.
Bazin achieved his bachelor's degree in criminal justice in just 3 ½ years and earned his master's degree in education administration in 1999.
Bazin played professionally for the Birmingham Bulls of the ECHL and the Cincinnati Cyclones of the IHL in 1994-95.
A native of Notre Dame de Lourdes, Manitoba, Bazin and his wife, Michelle, have two sons, Blake (7) and Coleston (4).
Jason Lammers

Assistant Coach - UMass Lowell, Hockey East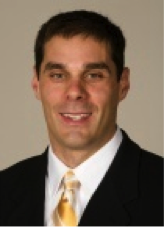 Jason Lammers is in his second season as an associate coach with UMass Lowell hockey. He oversees the River Hawks' recruiting efforts, while also coaching the defensemen.
Under his tutelage, UMass Lowell defensemen increased their scoring from 47 to 62 points (+31.9%) and were an integral part of a defense that surrendered just 2.43 goals against.
Lammers brings over a decade of coaching experience to UMass Lowell, most recently spending two seasons with Colorado College. In addition, he has coached at Ohio State University, SUNY Geneseo, Princeton University, University of Alaska-Fairbanks, Clarkson University and Hobart College.
"I have known Jason for a long time," said Bazin of Lammers. "He has tremendous professionalism, a strong work ethic and is a very positive person. He is an experienced coach who brings his established hockey network to the staff. We welcome Jason and his family to Lowell."
While at Colorado College, Lammers headed the recruiting effort that resulted in the 8th ranked recruiting class nationwide in 2010 and an NCAA Tournament appearance in 2011. He also oversaw the team's forwards and offense, including individual skill development, puck support and tactical adjustments.
"I'm excited to join the UMass Lowell staff and look forward to the challenge of revitalizing the program," said Lammers of the opportunity. "The leadership qualities of coach Bazin are outstanding and I look forward to moving my family to the UMass Lowell community."
"I've been fortunate to work with a lot of great coaches over my career; almost all of whom have been nominated for Coach of the Year, and was able to learn a lot from each one of them. The connections and relationships I've developed over the years have been strong and will help with the coaching and recruiting elements at UMass Lowell."
Prior to joining the Tigers, Lammers spent three seasons at Ohio State that included an NCAA Tournament bid in 2009. In addition to his recruiting duties, he assisted in the operation of the team's in-season youth hockey clinics and summer hockey schools.
A 1998 graduate of SUNY Geneseo, Lammers served as the head coach of his alma mater from 2005-06. In his only season behind the bench for the Knights, SUNY Geneseo compiled a 19-9-2 record, won the SUNYAC Tournament and appeared in the NCAA Tournament. He coached two All-SUNYAC players and four SUNYAC All-Tournament Team members.
In addition to overseeing the program and its staff, Lammers managed the Ira S. Wilson hockey rink while at SUNY Geneseo.
Lammers spent the two seasons previous to that working under Guy Gadowsky, current Penn State coach, at Princeton in 2004-05 and Alaska-Fairbanks in 2003-04. While with the Nanooks, he helped the team win the Governor's Cup and recruited what was then the highest NHL draft pick in school history, Tyler Eckford, an All-American seventh round selection in the 2004 draft.
Lammers got his coaching start at Clarkson University as a volunteer assistant in 2000-01 and returned full-time in 2002-03, with a stint at Hobart College in between. While with the Golden Knights, he designed and implemented all team strength and conditioning programs and helped the club win the ECAC Regular Season Championship in 2000-01.
Throughout his career, Lammers has worked a number of summers with USA Hockey to coach its Select Festivals dating back to 2004.
Before entering coaching, Lammers spent three years playing professional hockey in the West Coast Hockey League with the Phoenix Mustangs and the Idaho Steelheads. In his final season, he helped the Mustangs capture the Taylor Cup Championship.
As a player for SUNY Geneseo, Lammers was the team captain as a senior in 1998 while earning SUNYAC All-Conference Second Team honors as a defenseman. He graduated with a B.A. in History while serving as a member of the Student Athletic Advisory Board and Phi Alpha Theta, an honorary history fraternity.
A native of Pittsburgh, Penn., he and his wife, Michelle, are the proud parents of a two-year-old son, Rhett, and a daughter, Bryn, born in April 2011.
Cam Ellsworth

Assistant Coach - UMass Lowell, Hockey East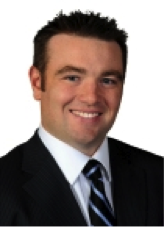 Cam Ellsworth enters his second season on the UMass Lowell hockey staff as an assistant coach. One of the program's primary recruiters, he is also responsible for coaching the River Hawks' goaltenders.
In his first season overseeing the goaltenders, UMass Lowell increased its team save percentage from .896 to .917 and lowered its goals against average from 3.95 to 2.43.
Ellsworth join the River Hawks after three seasons as an assistant coach with the Sioux City Musketeers of the United States Hockey League. He also adds eight seasons of professional and collegiate experience as a goaltender for Michigan Technological University and several teams in the ECHL.
"We are excited to add Cam to our staff," Bazin said. "His enthusiasm was evident throughout the interview process."
"He will draw from his successful athletic career as he mentors our young goaltenders. His coaching experience was spent in one of the premier junior development leagues and he will be a strong addition to the organization."
While coaching the Musketeers, Ellsworth assisted in all facets of recruiting, including scheduling the trips, player identification and calls. He also coordinated the team's video analysis and travel itineraries.
"I'm thrilled for the opportunity to join a school with such great history," said Ellsworth of UMass Lowell. "I'll be working with two great guys and learning from them as we rebuild the program."
"I hope to bring all my different experiences together to help each player individually as we build towards a large collective goal."
Over the last three seasons, Ellsworth has recruited or coached 10 players drafted by the NHL and another 43 who committed to Division I hockey programs. Among the players he coached were former Merrimack College standout Stephane Da Costa and current UMass Lowell sophomore Joe Caveney (Fitchburg, Mass.), who both skated with Sioux City in 2008-09.
Prior to entering the realm of coaching, Ellsworth played for four teams over four seasons in the ECHL: Augusta Lynx, Greenville Grrrowl, Pensacola Ice Pilots and Stockton Thunder.
His best professional season came in 2006-07, backstopping the Thunder to its first playoff appearance in franchise history with 14-13-3 record, 2.62 goals against average and .907 save percentage.
Ellsworth graduated cum laude with a 3.56 grade point average from Michigan Tech with a B.S. in Business Administration in 2005. A four-year letter winner with the Huskies from 2001-05, Ellsworth was a three-time WCHA All-Academic Team member from 2003-05. He ranks as the program's all-time leader in games played (117) and saves (3,510).
A native of Leamington, Ont., Ellsworth has been married for six years to his wife Julie.
Andy Jones

Assistant Coach - UMass Lowell, Hockey East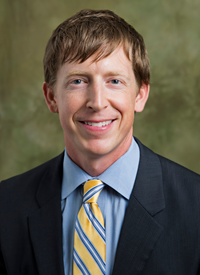 Jones enters his second season as an Assistant Coach with the River Hawk men's hockey program. He was announced a part of the staff on August 20, 2015.
Jones came from Clarkson University, where he was assistant coach for the men's ice hockey team since 2011. In the 2013-14 season, he helped lead the team to its first 20-win season and best overall record in seven seasons at 21-17-4. Jones also played an important role in recruiting, video analysis and scouting of the Golden Knights' opponents.
Before his time in Potsdam, Jones spent five seasons (2006-2011) serving as an assistant coach for the Sioux Falls Stampede of the United State Hockey League (USHL). While managing the team's defensemen and video analysis system the Stampede had a .625 winning percentage in his time, including the 2007 Clark Cup Championship.
In 2009, the Amherst College '00 grad was an assistant on the World Junior Challenge Gold Medalist Team USA staff. He also spent 2000-2005 in various coaching positions at his alma mater.
Jones graduated from Amherst with a Bachelor of Arts degree in Psychology, where he played baseball and hockey.In 2004, he graduated from the UMass Amherst Isenberg School of Management with a Master of Business Administration degree.
Jason Guerriero

Assistant Coach - Brown, ECAC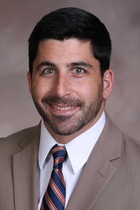 Jason Guerriero joined the Brown men's hockey program as an assistant coach in September of 2015.
Guerriero came to College Hill after two seasons as an assistant coach at Yale, where he helped lead the Bulldogs to an NCAA Tournament appearance in 2014-15. In addition to his coaching duties, Guerriero played an active role in recruiting, video and team operations.
"I am pleased to announce the hiring of Jason Guerriero as our new assistant coach," said Whittet. "Jason has a strong and varied resume both as a player and as a coach that will translate well to our program. He is a very personable individual who brings a relentless work ethic and is driven to succeed. Jason is a consummate teacher of game and will be a counted on to work with our offense specifically focusing on forward and power play development. With such a young team returning I thought it was very important to have Jason on staff as someone the players can learn from and lean on."
Before arriving at Yale, Guerriero spent two seasons as an assistant at Holy Cross, where he worked with the forwards and special teams units.
As a collegiate player, Guerriero put together an impressive four-year career at Northeastern, capped by a standout senior season when he led Hockey East in scoring en route to First Team All-American honors. The team captain posted 49 goals and 147 career points, highlighted by a career-high 17 and 48 points in 2004-05. He was also named First Team All-Hockey East, Northeastern's Male Athlete of the Year and Rookie of the Year and Hockey East's Len Ceglarski Sportsmanship Award winner. Guerriero, who was later named to the Hockey East 25th Anniversary All-Northeastern team, was also a New England Hockey All-Star and a Walter Brown Award runner-up.
Before moving on to coaching, Guerriero enjoyed a six-year professional career, including two seasons with the AHL Milwaukee Admirals where he posted 23-52-75 in 137 games. He also played overseas in Finland, Austria, Switzerland, Germany and Denmark, where he led Sonderjyske Hockey Club in scoring during the 2010-11 season.
He also attended training camps with the NHL's New York Islanders and the Nashville Predators.
A 2005 graduate of Northeastern with a degree in Sociology, Guerriero and his wife, Dr. Jennifer Guerriero, have a daughter, Gabriella, and a son Michael.
Jason Tapp

Associate Head Coach - Union College, ECAC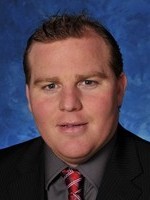 Jason Tapp enters his eighth season as on the Union College men's hockey coaching. Tapp, who was promoted to Associate Head Coach on August 29, 2016, joined the staff as a volunteer coach in 2009-10.
The team's defensive/goaltending coach, Tapp has developed five All-Americans and two Hobey Baker finalists in six seasons at Union: defensemen Mat Bodie and Shayne Gostisbehere (Hobey Baker finalist), along with goaltenders Troy Grosenick (Hobey Baker finalist), Keith Kinkaid, and Colin Stevens.
In terms of ECAC Hockey award winners, Tapp has produced three Goaltenders of the Year (Stevens, Grosenick, Kinkaid), a Best Defensive Defenseman (Gostisbehere), 10 all-league selections and three all-rookie team members.
Tapp has also sent several players to the National Hockey League with Grosenick landing in San Jose and Kinkaid in New Jersey. Mat Bodie (NYR) and Colin Stevens (FLA) signed NHL contracts while Gotisbehere is a top prospect for Philadelphia and Jeff Taylor has been drafted by Pittsburgh.
Under Tapp's direction, Union has ranked first (2011-12), fourth (2013-14) and seventh (2012-13) nationally in scoring defense. The 2011-12 squad allowed only 1.83 goals per game. During his time in the Electric City, Tapp seen six goaltenders record a total 25 shutouts. Last year's team also scored a school-record eight short-handed goals.
In 2014-15, Tapp worked with All-ECAC Third Team defenseman Jeff Taylor, and saw Colin Stevens finish as the school's career leader in wins (53) and co-leader in shutouts (11).
In 2013-14, Tapp was a member of the NCAA Championship team. That season Union goaltenders won seven weekly conference awards and were twice named goaltenders of the month. On two occasions, Union had multiple goaltenders honored in the same week.
Tapp is also heavily involved in Union's recruiting efforts. Working in conjunction with Joe Dumais, Union produced the nation's eighth- and 12th-highest scoring freshmen classes the past two seasons. The Class of 2017 compiled 98 points while the Class of 2018 produced 80 points.
A native of Kelowna, British Columbia, Tapp played four seasons (1998-2002) in goal at Boston University. He graduated in 2002 with a bachelor's degree in United States history.
Tapp's pro career began in Europe with the Nijmegen Tigers of the Dutch Superliga. He moved back to the United States for a seven-year pro career that included stints with the Columbus Cottonmouths (ECHL), Quad City Mallards (UHL), Corpus Christi Rayz (CHL), Knoxville Ice Bears (SEHL/ACHL) and Kalamazoo Wings (IHL).
Tapp was twice named to the UHL All-Star Team as a member of the Quad City Mallards. He set Quad City records for minutes played in a season and consecutive starts (33). He also established a single-season record for games played with Corpus Christi and was named team MVP.
Jason is married to Nicol Lally, a news reporter at NEWS10. The couple has two daughters, Ella and Avery, and a son, Kellen. The Tapps reside in North Greenbush, N.Y.
Clint Mylymok

Head Coach - Notre Dame Hounds, SJHL
Ben Murphy

Assistant Coach - Bentley, Atlantic Hockey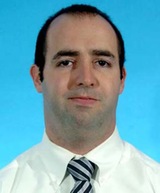 The 2016-17 season will be Ben Murphy's 8th as an assistant coach at Bentley University. A four-year player at the University of Maine who played in two NCAA Championship games, Murphy's recruiting efforts and eye for talent has helped lead to Bentley's recent success and set the program up for a bright future.
Murphy came to Bentley after spending the 2008-09 season as a graduate assistant coach at Castleton State College in Castleton, Vermont. While on the Spartans' coaching staff, Murphy helped Castleton State to a 15-9-2 record overall and an 11-6-2 record in the ECAC Division III East conference, which was good for second place and the best regular season finish in school history.
While at Castleton State, Murphy was responsible for coaching the defense and the power play units. He also worked with the team's goaltenders, coordinated scouting reports and video on upcoming opponents, helped with recruiting and was responsible for all video breakdown of game film among other duties.
Prior to his time at Castleton State, Murphy was an assistant coach with the Wichita Thunder of the professional Central Hockey League for the 2006-07 season. His duties included coaching the defense, coordinating the team's penalty kill and in-game adjustments, creating scouting reports for upcoming games and analyzing video for recruitment and player evaluations. Murphy played for the Thunder during the 2005-06 season, appearing in 55 games.
Murphy played collegiately at Maine, helping the Black Bears to the NCAA Tournament in each of his four years, and to the NCAA Championship game in 2002 and 2004. As a junior in 2004, he scored the game-winning goal in triple overtime of the Hockey East Championship game against the University of Massachusetts. Murphy played in 141 games over four years and registered 15 goals and 33 assists for 48 points. He was awarded the Howard Griffin Unsung Hero Award as a junior.
Murphy attended Cushing Academy in Ashburnham, Massachusetts. As a senior at Cushing, he was named first team All-New England and the Hockey Night in Boston Player of the Year. He graduated from Maine in 2005 with bachelor's degree in political science. Murphy resides in Woburn.
Sean Flanagan

Assistant Coach - Cornell, ECAC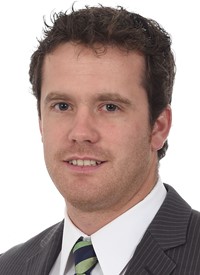 Sean Flanagan was an assistant coach for the men's hockey team before the start of the 2016-17 season. Flanagan joins the Big Red after a couple stops following a four-year playing career at St. Lawrence.
Flanagan's most recent experience came at UMass-Lowell, where he served as the River Hawks' director of hockey operations for the 2015-16 season. Prior to that, Flanagan was the assistant coach at Hobart from 2012-15. Working under former Cornell assistant coach Mark Taylor with the Statesmen, Flanagan helped build a team that won the ECAC West title in 2015 and 2016 to reach the NCAA tournament. Hobart was the No. 1 seed in the NCAA's East Region last year.
No stranger to ECAC Hockey, Flanagan played 121 career games with St. Lawrence up to the 2010-11 season. He racked up 12 goals and 40 assists for 52 points, helping the Saints advance to the league's championship weekend twice over his four years. He served as an assistant captain during his senior season, then went on to play professionally with the Las Vegas Wranglers and Quad City Mallards in the ECHL.
Flanagan graduated from St. Lawrence with a bachelor of arts degree in history with a minor in sports studies and exercise sciences in 2010. He also earned a master of education degree from St. Lawrence in 2011.